News
Hope Night in Canada with Chantal Kreviazuk…another great night!
On Friday March 31st, 2017, the Hamilton chapter of the Charity of Hope hosted Hope Night in Canada, a fundraiser to raise money for local children and youth in need. In keeping with this year's Canada 150 theme, Canadian singer and songwriter Chantal Kreviazuk headlined our event, as we indulged in a delicious maple cheesecake dessert, courtesy of Carmen's Banquet Centre. Chantal's performance was truly spectacular and her witty zingers between songs provided us with some much-needed comic relief.
At our event, we granted wishes for three very special youth. In partnership with BMO, we provided laptops to two Steph and Myliek, to assist them as they continue to work with other youth in their neighbourhoods. Anita, our Edge Spirit award winner, received a bursary to help her as she pursues further education.
But more importantly, Friday restored our faith in humanity. We raised over $100,000, which will help us as we continue to grant wishes and provide hope to kids in need. A huge thanks to everyone that came out to support us, Carmen's staff, our volunteers, the Hamilton community and our amazing corporate partners for your ongoing dedication.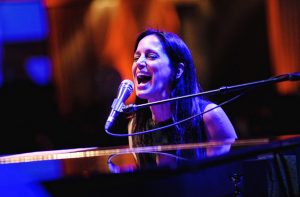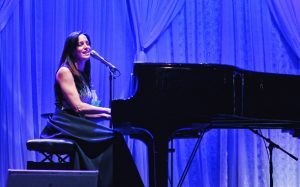 March 27th, 2015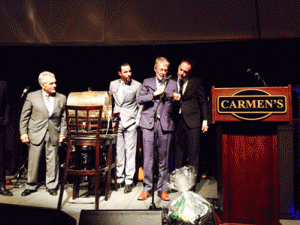 The Mercedes Raffle Event was held on Friday March 27th, 2015 and run abiding by the Terms and Conditions for Raffle Licensing of the Alcohol and Gaming Commission of Ontario.
The winning ticket number was 0095 and the winner has been contacted. Lottery proceeds from all ticket sales will benefit deserving children and youth from the City of Hamilton. Thank you for your support.
---
September 19th, 2014
Charity of Hope Brantford present an evening with Dr. Roberta Bondar
---
April 29th, 2012
---
March 24th, 2011
Hamilton Gala Fundraiser with Dave Andreychuk
---
March 26th, 2010
Hamilton Gala Fundraiser with Craig Keilburger
---
Tuesday March 28th, 2009
Hamilton Gala Fundraiser with Brian Melo
---